Assuring safety as new entrants and expanding traditional operations become more integrated in the future National Airspace System (NAS) poses significant challenges due to increasing operational complexity.  Today's safety systems are not scalable to accommodate the need to continuously monitor and assess current and new data sources to detect and mitigate safety risks. Based on the National Academies recommendation for an in-time safety management approach, NASA has developed a Concept of Operations for an In-time Aviation Safety Management System (IASMS) that includes use of predictive analytics to identify known and emergent risks and posits that operators learn from all operations. The panel will discuss the benefits of IASMS to Advanced Air Mobility including carriers and cargo operators, and the implications for FAA safety regulations, industry standards, and cybersecurity.
Dr. Paul Krois
Crown Consulting
Dr. Paul Krois participates in the NASA In-Time System-wide Safety Assurance program and development of the Concept of Operations.  His expertise in human factors and safety spans over 30 years with the FAA managing the NextGen human factors research and engineering office, and conducting research on flight deck systems and air traffic control operations addressing safety challenges posed from NextGen modernization programs. He worked with ICAO in development of Document 10151, Manual on Human Performance (HP) for Regulators,  and with EUROCONTROL on numerous safety and simulation studies. Paul is a senior scientist with Crown Consulting, has a Ph.D. in industrial psychology from Colorado State University, and is a certified Project Management Professional by the Project Management Institute and a certified Part 107 UAS pilot.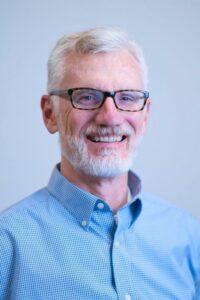 Jim Ackerson
Part 135 Operations
Jim recently joined NASA Aeronautics Research Institute as a System Wide Safety SME.  Prior to this Jim worked 29 years for United Parcel Service's airline division.  Most of this time was spent with the UPS Part 121 carrier but in 2019 Jim was one of the seven founding members of UPS Flight Forward, the first FAA Part 135 Standard UAS airline.  With Flight Forward Jim held the position of Director of Safety and Regulatory Strategy.  Jim holds a BS in Aerospace Engineering and an MBA.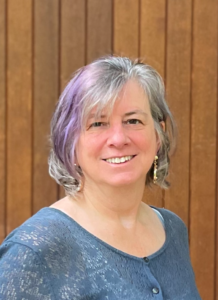 Deborah Kirkman
Flight Safety Foundation (FSF)
Currently a director at the Flight Safety Foundation (FSF), Deborah Kirkman has worked to enable innovation in aviation for nearly four decades. She is leading FSF's efforts to develop a vision for future safety systems enabling advanced air mobility (AAM), facilitates FSF's Autonomous and Remotely Piloted Aviation Capabilities (ARPAC) advisory committee, and recently served on the FAA's aviation rulemaking committee for Beyond Visual Line of Sight (BVLOS) operations.
Deborah began her career at Bell Laboratories and in 1984 began her career at the MITRE Corporation, where she managed MITRE's portfolio of work in UAS integration. Her other systems engineering work in air traffic management includes digital air-ground communications for ATC, National Airspace System performance metrics, the Free Flight program, and NextGen. She has had several leadership roles in RTCA as well, including co-chairing the Business Case and Performance Metrics working group of RTCA's NextGen Advisory Committee. 
An instrument-rated private pilot, Deborah's original studies were in Electrical Engineering, including a BS from the University of Virginia and a master's degree from Stanford.