Assuring safety as new entrants and expanding traditional operations become more integrated in the future National Airspace System (NAS) poses significant challenges due to increasing operational complexity.  Today's safety systems are generally not scalable to accommodate the need to continuously monitor and assess current and new data sources to detect and mitigate safety risks. Based on the National Academies recommendation for an in-time safety management approach, NASA has developed a Concept of Operations for an In-time Aviation Safety Management System (IASMS) that includes use of predictive analytics to identify known and emergent risks and posits that operators learn from all operations. The panel will discuss the benefits of IASMS to Advanced Air Mobility including carriers and cargo operators, and the implications for FAA, industry standards, and cybersecurity.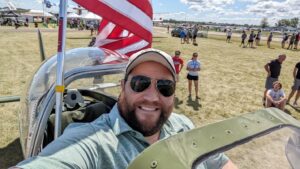 Michael Vincent
Associate Project Manager for the System-Wide Safety
Michael Vincent is currently the Associate Project Manager for the System-Wide Safety Project and has worked primarily in the design and evaluation of safety-critical systems.  Michael earned a B.S. in Psychology from Wichita State University in 2009 and a M.S. in Human Factors and Systems from Embry-Riddle Aeronautical University in 2014.  Michael had previously worked as a research associate with the National Institute of Aviation Research at Wichita State University where he assisted in the design and testing of the human-machine interface for the Block 50 Advanced Ground Control Station for General Atomics.  As a graduate research assistant at Embry-Riddle Michael conducted research into training for weather technology in the cockpit products and automation in general aviation aircraft.  Michael was an intern for Honeywell where he worked on flight deck avionics for weather technology in the cockpit and CDTI assisted visual separation (CAVS) operations.  Michael joined NASA Langley in 2015 and became a member of the UAS Integration in the NAS project team where he helped lead human-in-the-loop, and fast-time simulations.  Michael was the Langley lead for the UAS Integration in the NAS Flight Test Series 3 and 4 which utilized the General Atomics MQ-9 Ikhana UAS platform and was principal investigator for Flight Test Series 6 which utilized the Navmar Applied Sciences Corporation Tigershark XP UAS platform.  In 2017 Michael was worked as part of an effort to redesign the Wallops Flight Facility safety-critical Range Data Display System (RDDS).  Since 2017 Michael has served as a Human-Factors subject matter expert on the X-59 Low Boom Flight Demonstrator (LBFD) project review team where he advised the project on human-systems integration and flight crew related issues.  Michael has served as the vice-chair and human factors SME for the NASA Eastern Region Airworthiness Review Board and serves on the NASA Human Factors Task Force.  Michael is a certificated private pilot and has also worked as a flight line service technician.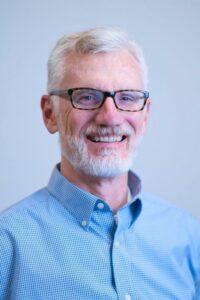 Jim Ackerson
Part 135 Operations
Jim recently joined NASA Aeronautics Research Institute as a System Wide Safety SME.  Prior to this Jim worked 29 years for United Parcel Service's airline division.  Most of this time was spent with the UPS Part 121 carrier but in 2019 Jim was one of the seven founding members of UPS Flight Forward, the first FAA Part 135 Standard UAS airline.  With Flight Forward Jim held the position of Director of Safety and Regulatory Strategy.  Jim holds a BS in Aerospace Engineering and an MBA.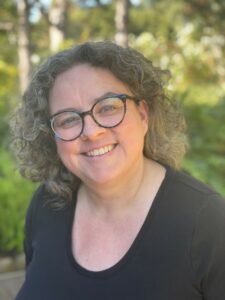 Dr. Misty Davies
NASA
Dr. Misty Davies is the Project Manager for the System-Wide Safety Project in the NASA Airspace Operations and Safety Program. The System-Wide Safety Project has a goal to explore, to discover and to understand how safety could be affected by the growing complexity of advanced aviation systems. In particular, the System-Wide Safety project is leading the development of the In-Time Aviation Safety Management System (IASMS) and is working on tools and techniques to enable the assurance of increasingly autonomous systems. Prior to SWS, Dr. Davies was the Ground System Development manager for the TESS mission. Dr. Davies previously was a researcher focused on predicting the behavior of complex, engineered systems early in design as a way to improve these systems' safety, reliability, performance, and cost. She has a Ph.D. in Mechanical Engineering and a Master's Degree in Aerospace and Astrospace Engineering from Stanford University. She is an Associate Fellow of the American Institute of Aeronautics and Astronautics.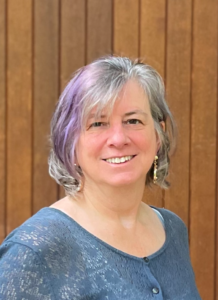 Deborah Kirkman
Flight Safety Foundation (FSF)
Currently a director at the Flight Safety Foundation (FSF), Deborah Kirkman has worked to enable innovation in aviation for nearly four decades. She is leading FSF's efforts to develop a vision for future safety systems enabling advanced air mobility (AAM), facilitates FSF's Autonomous and Remotely Piloted Aviation Capabilities (ARPAC) advisory committee, and recently served on the FAA's aviation rulemaking committee for Beyond Visual Line of Sight (BVLOS) operations.
Deborah began her career at Bell Laboratories and in 1984 began her career at the MITRE Corporation, where she managed MITRE's portfolio of work in UAS integration. Her other systems engineering work in air traffic management includes digital air-ground communications for ATC, National Airspace System performance metrics, the Free Flight program, and NextGen. She has had several leadership roles in RTCA as well, including co-chairing the Business Case and Performance Metrics working group of RTCA's NextGen Advisory Committee. 
An instrument-rated private pilot, Deborah's original studies were in Electrical Engineering, including a BS from the University of Virginia and a master's degree from Stanford.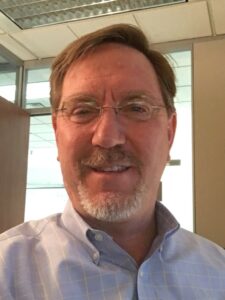 Scott LeMay
Director, Safety Analytical Services Division
Office of Accident Investigation and Prevention
Aviation Safety
Federal Aviation Administration
Mr. LeMay is serving as Director, Safety Analytical Services Division, Office of Accident Investigation and Prevention (AVP) in Aviation Safety. His previous FAA assignments include Manager, Program Management Branch (AVP-220), ASIAS Program Manager, and NextGen Integrated Portfolio Lead for Safety, Security and Environmental Programs. Prior to joining the FAA Mr. LeMay completed a 24-year military career in the United States Air Force.
Mr. LeMay has over 25 years of program management and engineering experience specializing big data IT systems, aircraft systems acquisition, UAV technologies, systems engineering, command, control, and communications (C3) network systems, and aerospace technology research and development. Mr. LeMay served 4 years as an Assistant Professor at the USAF Academy's Department of Aeronautics specializing in fluid mechanics and high angle-of-attack research and development. Mr. LeMay is a certified Senior Level Program Manager in the Federal Acquisition Corps.
Beyond his FAA and military service, Scott is a private pilot and PADI certified diver, and enjoys flying r/c helicopters. Scott holds B.S and M.S. degrees in Aerospace Engineering from the University of Notre Dame.
Paul Hoyt Nelson
Senior Cybersecurity Advisor
NASA Aeronautics Research Mission Directorate (ARMD)
and
Communications and Cybersecurity Integration Manager
ARMD Airspace Operations and Safety Program
Paul Hoyt Nelson currently leads the NASA Aeronautics Research Mission's cybersecurity efforts as the Senior Cybersecurity Advisor.  This is a multifaceted architect and management role that includes leading the research and development of aviation cybersecurity capabilities as well as ensuring that all R&D work results in secure and securable technologies for NASA's diverse stakeholders.  He also serves as NASA's principal aviation cybersecurity liaison to US government agencies and industry stakeholders.   In addition, Paul works as an Integration Program Manager in the Airspace Operations and Safety Program where he addresses the difficulties in cross-cutting integration of security and communications across the airspace ecosystem.
He has previously been a NASA Chief Information Security Officer, Director of Research and Development for the NASA Office of Inspector General Computer Crimes Division (CCD) (Federal Law Enforcement), a CCD Investigator and has been lead systems and security architect for many NASA and industry initiatives.   With over 34 years of experience in systems, network and security architecture as well development and operations, he has consistently designed his roles to include staff mentoring and development and program management.  This has provided a strong basis for success in these fast-changing technology areas as well as helping to ensure the continued development of scarce talent.
Paul earned a dual degree from Bowling Green State University in Computer Science and Chemistry. He holds a Certified Information Systems Security Professional (CISSP) certification from (ISC)2 and a Seized Computer Evidence Recovery Specialist (SCERS) certification from the Federal Law Enforcement Training Center (FLETC).    He has publications with IEEE, SANS and other security industry conference proceedings.