The panel will bring together experts from the companies working on introducing autonomy into aviation, all from different angles:
– Cirrus: Progressive addition of safety features in General Aviation such as emergency autoland
– Xwing: Conversion of large GA aircraft into remotely operated cargo aircraft
– Daniel Delaurentis: Bringing autonomy to aviation, an academic point of view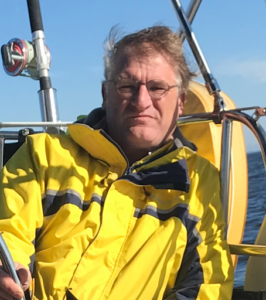 Prof. Eric Feron
King Abdullah University of Science and Technology
Eric Feron is a Professor of Electrical, Computer, and Mechanical Engineering at King Abdullah University of Science and Technology, where he co-directs the Robotics, Intelligent Systems, and Control laboratory (RISClab). Prior or concurrently, Eric Feron has had appointments with Ecole Nationale de l'Aviation Civile, France; the Georgia Institute of Technology, USA; the Institut Supérieur de l'Aéronautique et de l'Espace, Sup'Aéro campus, France; the Massachusetts Institute of Technology, USA; and the Office National d'Etudes et Recherches Aérospatiales, France. Eric Feron trained as a naval officer of the watch (France), and as a private pilot (USA). Feron's research focuses on leveraging his knowledge and contributions to control theory, computer science, and optimization to address problems having to do with autonomy, agility, and transportation. Feron's work includes analytical and experimental activities and it has supported the training of dozens of doctoral, master and undergraduate students.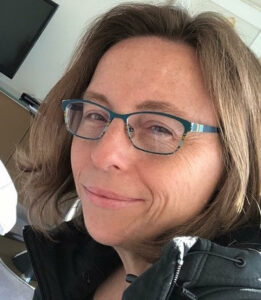 Kim Wasson
Joby Aviation
Dr. Kim Wasson is the Autonomy Certification Lead at Joby Aviation, where she is establishing an assurance strategy and certification pathway for systems that integrate autonomous capability. She has 20 years of experience investigating, developing, and executing policy and practice for the safety assurance and certification of complex engineered systems. She now focuses on emerging means and methods to assure emerging capabilities, and on and on translating these to technical and regulatory practice. Dr. Wasson received her PhD in Computer Science from the University of Virginia in 2006.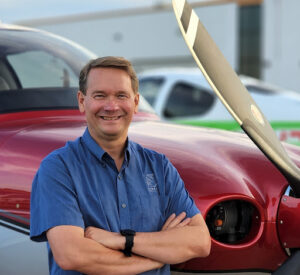 Paul Johnston
Cirrus
Paul Johnston is a renowned aircraft designer who has led new aircraft development at Cirrus aircraft for the past 33 years. In that time, Cirrus has grown from a one hangar startup to the largest producer of general aviation aircraft by delivering an aviation experience that is the pinnacle of innovation, quality, and safety. Paul's most prolific design is the SR2X series aircraft which has been the bestselling airplane in its class for the past 20+ years due to its breakthroughs in aerodynamic efficiency, composite structures, crashworthiness, simplified flight controls and safety. Arguably its most notable innovation is its full airplane parachute system which has saved over 200 lives. Relentless advancement of these innovations enabled Cirrus to win the 2017 Collier award for "World's first single-engine general aviation personal jet aircraft that advances safety with a whole-airframe parachute system." In 2019 Cirrus introduced emergency autoland capability which helped its close partner Garmin win the 2020 Collier Award. Emergency autoland is just the first step towards increasingly autonomous capabilities that we are working on to enable simple, safe, personal flight for everyone.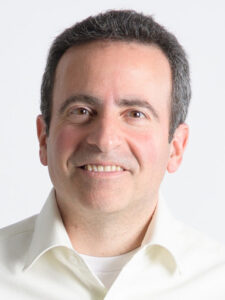 Daniel Delaurentis
Purdue University
Dr. Daniel DeLaurentis is professor in Purdue University's School of Aeronautics and Astronautics, where he also directs the Center for Integrated Systems in Aerospace (CISA) and its main component, the System of Systems Lab. His research centers on problem formulation, modeling, design and control methods for aerospace systems and systems-of-systems, all from a model-based perspective. DeLaurentis has supported many students and professional staff who have made impacts across diverse domains including air transportation, defense/security, civil infrastructure, and space exploration. Dr. DeLaurentis also serves as the Chief Scientist of the U.S. DoD's Systems Engineering Research Center (SERC) and is the Purdue site PI for the NASA University Leadership Initiative (ULI) grant on Safe and Secured Autonomy for UAM. He is Fellow of the International Council on Systems Engineering (INCOSE), Associate Fellow of the American Institute of Aeronautics and Astronautics (AIAA), and senior member of the IEEE.
Earl Lawrence
Chief Compliance and Quality Officer, Xwing
Earl Lawrence is the Chief Compliance and Quality Officer at Xwing, where he leads all aspects of Xwing's certification efforts. Prior to Xwing, Lawrence spent nearly 12 years at the Federal Aviation Administration (FAA) where he held several leadership positions until his retirement in 2022. Known primarily for his role as the FAA's Executive Director of Aircraft Certification, Lawrence oversaw an organization of over 1,400 employees working across FAA Headquarters, 35 U.S. field offices, and 2 international offices. Before his work in aircraft certification, Lawrence was the Executive Director of the UAS Integration Office, responsible for the facilitation of all regulations, policies and procedures required to support the safe integration of uncrewed aircraft systems (UAS) into the National Airspace System. Lawrence played a fundamental role in establishing, leading, and operationalizing the new UAS organization. As the FAA's Small Airplane Directorate Manager, Lawrence managed airworthiness standards, continued operational safety, policy and guidance for small aircraft, gliders, light sport aircraft, airships, and balloons. This work included the rewriting of Part 23 and the acceptance of industry consensus standards for small aircraft certification . Before joining the FAA, Lawrence was the Vice President of Industry and Regulatory Affairs for the Experimental Aircraft Association (EAA) in Oshkosh, Wisconsin. Lawrence got his start in aviation working for Rockwell Rocketdyne as a rocket engine mechanic first, then later, as a manufacturing engineer on the International Space Station. Lawrence is a graduate of Northrop University, with a B.S. in Aerospace Engineering Technology. A pilot since 1987, Lawrence holds a commercial multi-engine pilot certificate as well as an airframe and powerplant mechanic certificate with an Inspection Authorization. He currently owns and flies a Piper Twin Comanche.