Southwest Research Institute is a premier independent, nonprofit research and development organization using multidisciplinary services to provide solutions to some of the world's most challenging scientific and engineering problems. Headquartered in San Antonio, Texas, our client-focused, client-funded organization occupies more than 1,500 acres, providing more than 2.3 million square feet of laboratories, test facilities, workshops, and offices for approximately 3,000 employees who perform contract work for government and industry clients.

Jama Software is focused on maximizing innovation success. Numerous firsts for humanity in fields such as fuel cells, electrification, space, autonomous vehicles, surgical robotics, and more all rely on Jama Connect® to minimize the risk of product failure, delays, cost overruns, compliance gaps, defects, and rework. Jama Connect uniquely creates Live Traceability™ through siloed development, test, and risk activities to provide end-to-end compliance, risk mitigation, and process improvement. Our rapidly growing customer base of more than 12.5 million users across 30 countries spans the automotive, medical device, life sciences, semiconductor, aerospace & defense, industrial manufacturing, financial services, and insurance industries.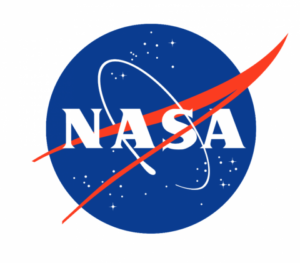 The National Aeronautics and Space Administration is America's civil space program and the global leader in space exploration. The agency has a diverse workforce of just under 18,000 civil servants, and works with many more U.S. contractors, academia, and international and commercial partners to explore, discover, and expand knowledge for the benefit of humanity. With an annual budget of $23.2 billion in Fiscal Year 2021, which is less than 0.5% of the overall U.S. federal budget, NASA supports more than 312,000 jobs across the United States, generating more than $64.3 billion in total economic output (Fiscal Year 2019).
At its 20 centers and facilities across the country – and the only National Laboratory in space – NASA studies Earth, including its climate, our Sun, and our solar system and beyond. We conduct research, testing, and development to advance aeronautics, including electric propulsion and supersonic flight. We develop and fund space technologies that will enable future exploration and benefit life on Earth.
NASA also leads a Moon to Mars exploration approach, which includes working with U.S. industry, international partners, and academia to develop new technology, and send science research and soon humans to explore the Moon on Artemis missions that will help prepare for human exploration of the Red Planet. In addition to those major missions, the agency shares what it learns so that its information can make life better for people worldwide. For example, companies use NASA discoveries and technologies to create new products for the public. To ensure future success for the agency and the nation, NASA also supports education efforts in STEM with an emphasis on increasing diversity in our future workforce.

Boeing is the world's largest aerospace company and leading manufacturer of commercial jetliners, defense, space and security systems, and service provider of aftermarket support. As America's biggest manufacturing exporter, the company supports airlines and U.S. and allied government customers in more than 150 countries. Boeing products and tailored services include commercial and military aircraft, satellites, weapons, electronic and defense systems, launch systems, advanced information and communication systems, and performance-based logistics and training.
Headquartered in Bethesda, Maryland, Lockheed Martin Corporation is a global security and aerospace company that employs approximately 114,000 people worldwide and is principally engaged in the research, design, development, manufacture, integration and sustainment of advanced technology systems, products and services. Please follow @LMNews on Twitter for the latest announcements and news across the corporation.

MITRE's mission-driven teams are dedicated to solving problems for a safer world. Through public-private partnerships, as well as the operation of federally funded R&D centers, we work across government to tackle challenges to the safety, stability, and well-being of our nation.
MITRE operates the Center for Advanced Aviation System Development, which has supported the FAA for more than 60 years. In addition, MITRE provides technical expertise to various international civil aviation authorities, airport operators, airlines, and other aviation organizations in air traffic management systems engineering, aviation operations, airspace design, and systems automation and integration. Learn more at www.mitre.org.

The Enterprise Full Stack Partner
Full stack can mean different things to a lot of different people — anything from pancakes (our favorite!), to developers, to enterprise tech stacks of all kinds.
For Mark III and how we envision the channel partner of the future, we extend the concept of "full stack" into describing how we've organically built our unique organization over the past few years to help enterprises, institutions, and service providers succeed and thrive in the era of digital transformation.
In a world where open source "everything" has enabled virtually thousands more combinations of IT infrastructure and software stacks that can be composed and integrated together to build out key services for your customers and workforce, it's important not only to understand IT infrastructure technologies and software capabilities, but also how to "glue" them together with great code, automation, and design.
It's in response to this dynamically shifting need from clients and partners as to why Mark III has evolved our team to a full stack approach to incorporate data scientists, developers, DevOps, and system architects and engineers.

Honeywell Aerospace products and services are found on virtually every commercial, defense and space aircraft in the world.  With an unmatched heritage of innovation that spans more than a century, our aim is to solve the greatest challenges CEOs, pilots, operators, passengers, finance, maintenance, and cabin crews face — and transform the way we all fly.  We deliver improved fuel-efficiency, more direct and on-time flights, safer and more comfortable travel and better flight planning and traffic management. We do this through one of the industry's broadest and most advanced portfolios including world-class engines, cockpits, cabin design, wireless connectivity, and enterprise performance management services – even for emerging market segments like flying taxies, while providing world-class customer service, repairs, and technical support.

RTCA is a private, not-for-profit association founded in 1935 as the Radio Technical Commission for Aeronautics, now referred to simply as "RTCA". We are the premier Public-Private Partnership venue for developing consensus among diverse, competing interests on critical aviation modernization issues in an increasingly global enterprise.
AFuzion is North America's largest aviation certification services company. Working with 80% of the world's largest 500 aviation development companies, AFuzion provides aviation certification Frameworks, Engineering Development, Training, Mentoring, Auditing, Gap Analysis, and formal Certification per FAA, EASA, Military, and most worldwide certification authorities.  Specialty areas include DO-178C, DO-254, ARP4754A, ARP4761, DO-278A, DO-200B, DO-326A.  Learn more at www.afuzion.com